Sourcing, Cultivating, and Purveying the Finest Quality Seafood
Salmon & Trout

Species

Sockeye, Coho, Chum, Steelhead, Atlantic, Rainbow

Forms

Nova Lox Interleaf, Nova Lox non Interleaf, Cold Smoked Fillets, Hot Smoked Fillets, Hot Smoked Pieces, Balik Style, Vac Pack Fillets, Vac Pack Portions

Pelagics

Species

Albacore Tuna, Yellowfin Tuna, Mackerel

Forms

Vac Pack Loins, Smoked Interleaf, Hot Smoked Peppered Fillets

Groundfish

Species

Black Cod / Sablefish

Forms

Vac Pack Fillets, Cold Smoked Fillets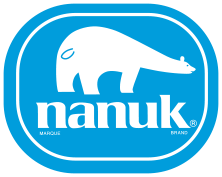 Nanuk products are now sold all over the world. You can find us in North American, European, and Asian markets, in both retail and food service providers. We are always on the lookout for new products that can be produced in Canada, to enhance the Nanuk line and add value to the Canadian market. We pride ourselves on being Canadian-owned and operated, supporting as many local businesses as we can across the country.
Rigorous Standards
Since the company's inception, we have cultivated a strict purchasing criterion for Nanuk. We take into account the sourcing and purveying of all our raw products. Our strict attention to quality has helped Nanuk become one of the largest and well-known Canadian seafood brands.
We've crafted our production processes and practices with care and attention to detail, in order to consistently deliver great products. Every item that we produce is inspected before packaging, to ensure the best possible product and experience for the consumer.
Locally Produced
Our production facility was established in 1985 in East Vancouver, and we have since moved to Richmond, B.C. We presently employ over 100 dedicated team members.
Our employees do constant, thorough QA testing using our in-house facilities. Our seal ensures that each product meets the highest quality standards. All Nanuk products are Kosher, HACCP, and SQF-certified from a federally registered plant by the Canadian Food Inspection Agency.
Our Guarantee
We have continuously developed Nanuk products through the years and will continue to do so. We work diligently to maintain our brand's reputation for superior quality. Only the best raw products are used to create our products.